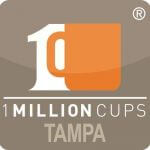 1 Million Cups Tampa is based on the notion that entrepreneurs discover solutions and
engage with their communities over a million cups of coffee. The Ewing Marion Kauffman
Foundation developed 1 Million Cups in 2012. Entrepreneurs present their startup companies
to their communities and learn how their community can help support their business to
flourish. 1 Million Cups Tampa is hosted every Wednesday at 9 a.m. | Click Here!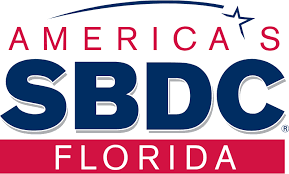 Florida Small Business Development Center (FSBDC) at Hillsborough County delivers, through certified professionals, consulting, training and information to help businesses succeed and create positive impact for the Florida economy, while providing value to stakeholders. The FSBDC serves as the Statewide single point of contact for the advancement of the entrepreneurial environment; thus, creating a positive foundation for the development and growth of existing and emerging businesses in Florida. Focusing on the critical needs of business is the focus of the FSBDC, driving its direction and performance expectations. The FSBDC program is the most experienced economic development network serving Floridians. | Click Here!

Hillsborough County Public Library Cooperative (HCPLC) promotes economic development in the Tampa Bay area through free resources, programs, and partnerships to empower small businesses and entrepreneurs. Libraries throughout the County offer business workshops, technology, one-on-one assistance, and collaborative workspaces. Create a video or a podcast with equipment like recording studios, green screens, and editing software. Library card users are also able to access a variety of online resources from anywhere, ranging from market research and grantseeking databases to online classes through Lynda.com or Universal Class. | Click here.
In-Lab@HCC/Operation Startup (OPSU) is a partnership between Hillsborough Community College and Hillsborough County Government offering both formal (college credit) and informal (non-credit) entrepreneurship education, workshops, mentoring, advising, coworking, and funding programs. Servicesare provided to early stage entrepreneurs, specializing in the education of Veterans and social ventures. OPSU is an idea and innovation lab, and collaborative work space where you can take your ideas and put them into service to transform the community. | Click here!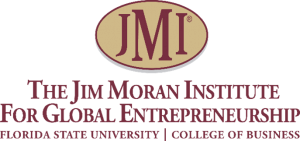 The Jim Moran Institute for Global Entrepreneurship cultivates, trains and inspires entrepreneurial leaders through world class executive education, applied training, public recognition and leading-edge research. The vision for Jim Moran's Institute was to provide opportunities that would help others become more successful business owners. A 1995 contribution from Jim and Jan Moran and JM Family Enterprises established the Jim Moran Institute for Global Entrepreneurship at the Florida State University College of Business. Since 2011, further enhancements to the Jim Moran Institute and its outreach have been made possible by Jan Moran and the Jim Moran Foundation. | Click here!