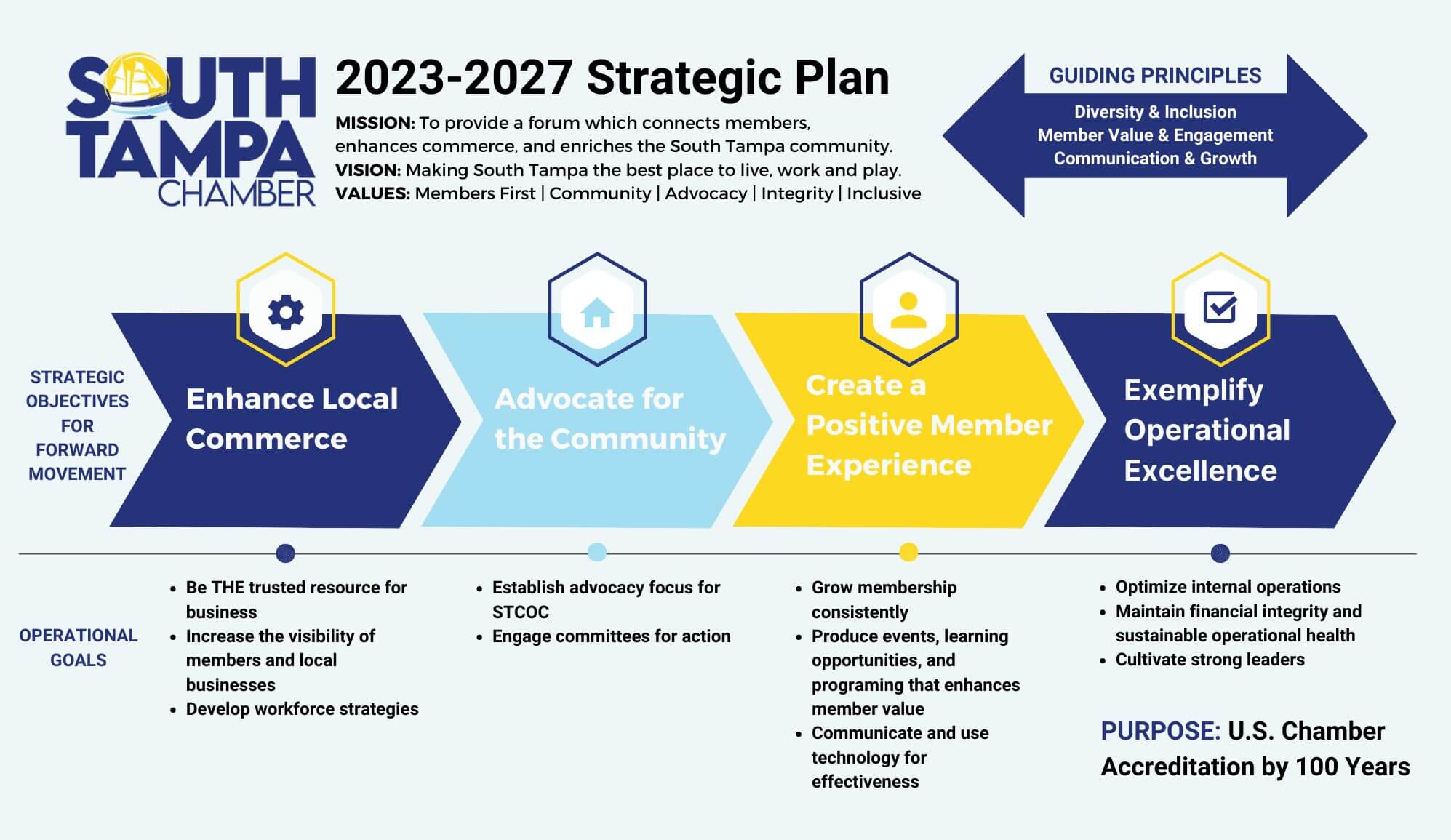 Last fall South Tampa Chamber members had the opportunity to share feedback on the direction of the Chamber over the next 1, 3 and 5 years. A strategic planning task force was formed and worked for several months to review feedback and identify the top priorities for our members.
The South Tampa Chamber has identified an overall strategic vision to continue to make South Tampa a successful place for our members to conduct business and our community to thrive. Our strategic priorities are to Enhance Local Commerce, Advocate for the Community, Create a Positive Member Experience, and to Exemplify Operational Excellence.
In addition, the guiding principles will shape the decisions and impact of our leadership, committees, staff, and actions. These principles are an important step towards strengthening the Chamber's ability to have a positive impact on the local community and business environment and include Diversity & Inclusion, Member Value & Engagement,  and Communication & Growth.